Sell Your Car in Tuscumbia AL
We Want To Buy Your Old Car, Truck or SUV in Tuscumbia AL. Greenway Chevrolet of the Shoals buys All Makes, All Makes & All Models. Do you have extra cars you want to sell? Is school over and you now have an extra car? Are you working from home and do not need a 2nd car? We can help. Greenway makes it easy to sell your extra cars!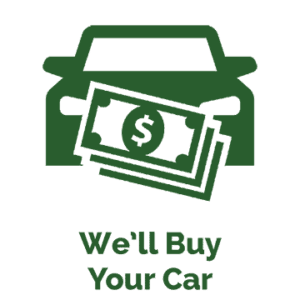 We would like to give you a cash offer for any old vehicles you have. Greenway Chevy will buy your old or new car, truck or SUV even if you do not buy from us call (256) 383-3731 for details. We Buy Cars Trucks & SUVs in Tuscumbia AL. Chevrolet Car Buying Tips Tuscumbia AL
Stop by for a free appraisal at Greenway Chevrolet of the Shoals at 118 US-43, Tuscumbia, AL 35674 or call (256) 383-3731 to set up a time. Our manager will inspect your vehicle and provide you with an offer. Sell Your Truck in Tuscumbia Alabama
– If You Have The Title To Your Car: Bring in the title to your car and your identification card. If you have the original title to your car, you will get a check in 24 – 48 hours.
– If Your Car Is Financed By A Bank: Bring the bank payoff letter and or your bank statement with your identification car. Once we pay off the bank loan and get the title from them, then  we will pay you the difference. We Buy Trucks in Tuscumbia Alabama
We Buy Cars | Greenway Chevrolet of the Shoals – 118 US-43, Tuscumbia, AL 35674 – (256) 383-3731 | We Buy Trucks