Most people ask "What does TPMS mean?" after they ask another question "what's that weird yellow light on my dash?" The yellow light with an exclamation in the center and a pair of curves on either side is supposed to be a tire that's low on air (and thus bulging out some).
TPMS stands for Tire Pressure Monitoring System, and this feature employs sensors to keep tabs on the air pressure in your tire. If one or more of your vehicle's tires are not inflated to the proper PSI recommended by the automaker, the TPMS warning light on your dashboard will illuminate and you should plan a trip to a service center in The Shoals.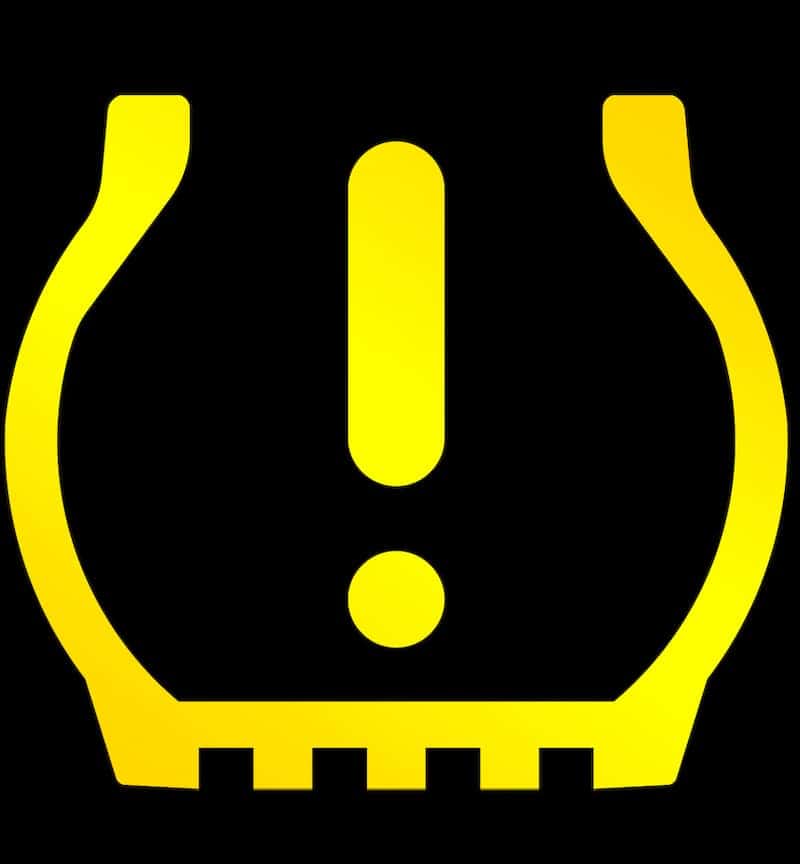 Basics of the Tire Pressure Monitoring System
Driving on under-inflated or overinflated tires can be dangerous or lead to premature tire wear, so it is important to know if your tires are at the recommended tire pressure. In some vehicles, the TPMS dashboard warning light may look like a flat tire with an exclamation point in the middle of it. In other makes and models, the warning light is simply the illuminated letters "TPMS." What issues can be caused by under-inflated tires?
Poor traction
Decreased load carrying capability
A flat tire or blowout
Poor fuel economy
If you want to be sure your vehicle is operating as safely as possible, keeping your tires at the right PSI is a must. Properly inflated tires also ensure optimal fuel economy. Thanks to the Tire Pressure Monitoring System, you do not have to manually check your tires on a regular basis.
Benefits of Proper Tire Inflation
When your tires are at the optimal pressure, you can expect:
Reduced tread movement for a longer tire lifespan
Reduced rolling resistance for a more efficient ride on Muscle Shoals roads
Increased water dispersion to minimize the chance of hydroplaning
If you find that your tires are in need of more air, you have a couple of options for filling them up:
Many gas stations also offer tire filling areas.
The service experts at Greenway Chevrolet Of The Shoals can fill your tires and inspect them for added peace of mind.
If you are in a pinch, a bike pump can be used to fill tires as well.
How to Reset Tire Pressure Light
What happens when the TPMS light stays on even after you have inflated your tires? You may have to reset the TPMS light. This task should only be done if you know that your tires are properly inflated. It is best to have your vehicle inspected by a professional if the TPMS light stays on to make sure that any issues are addressed. 
Resetting Your Tire Pressure Light
In most cases, the TPMS light will go off on its own once your tires are properly inflated. If it remains on, there are a couple of ways to reset the TPMS light, but these do not fix the problem, and your vehicle should be inspected for safety immediately:
Drive at or above 50 mph to reset the sensor for 10 minutes. The next time you turn the car on, it should reset.
While the vehicle remains off, turn the key to the "On" position. However, you do not want to start the car. Hold the TPMS reset button until the tire pressure light blinks three times. When this happens, you can release the button and start the vehicle. After 20 minutes, the sensor should refresh.
Inflate all tires to 3 PSI over their recommended amount, then deflate them completely. You should also do this step for your spare tire as well. After all of the tires are deflated, re-inflate them to the recommended PSI.
While the vehicle is off, use a wrench to disconnect the positive battery cable. Turn the car on and honk the horn for about three seconds to discharge any power that is still remaining. Reconnect the battery.
Keep Your Vehicle Running Properly With Greenway Chevrolet Of The Shoals
At Greenway Chevrolet Of The Shoals, we are committed to keeping your vehicle running smoothly for many years to come. If you are having issues with your Tire Pressure Monitoring System, let our team of skilled technicians inspect your vehicle and get it back on the road as soon as possible. Contact us today for more information or set up an appointment online.